Thanks for 10 great years!!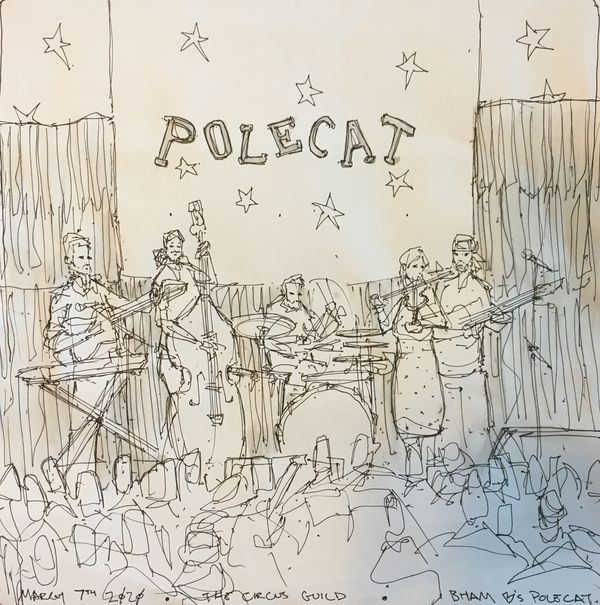 Polecat is comprised of five mad scientists who aren't afraid of rejecting predictability and conformism...one of the hardest things to do for a band is find their own sound and style; Polecat has managed to do that from their inception...unlike many other bands, each band member has deep roots in a different musical style, and they all blossom on the group's third album 'Into the Wind'.
- Pop Matters
Our Last Video Single: So Easy
Welcome to the Polecat Liquidation Sale!
Click 'THE STORE' tab and get yourself the goods!
All our music for just $20, shipped to your door (lower 48)!!
We can't believe prices are this low! Everything must GO!
LIVE album now available!